Working with your advisors to ensure quality and accountability for your family.
We work with your existing investment managers, CPAs, legal counsel, insurance professionals, valuation consultants, bankers, and other professional advisors. As Magnolia does not provide any of these specific services, we are able to serve as an independent trustee while keeping your other existing relationships intact.
Having your family at the core of a coordinated group of independent advisors makes the focus balanced and family centric. From the central vantage point, it's easy to watch your aspirations come to life.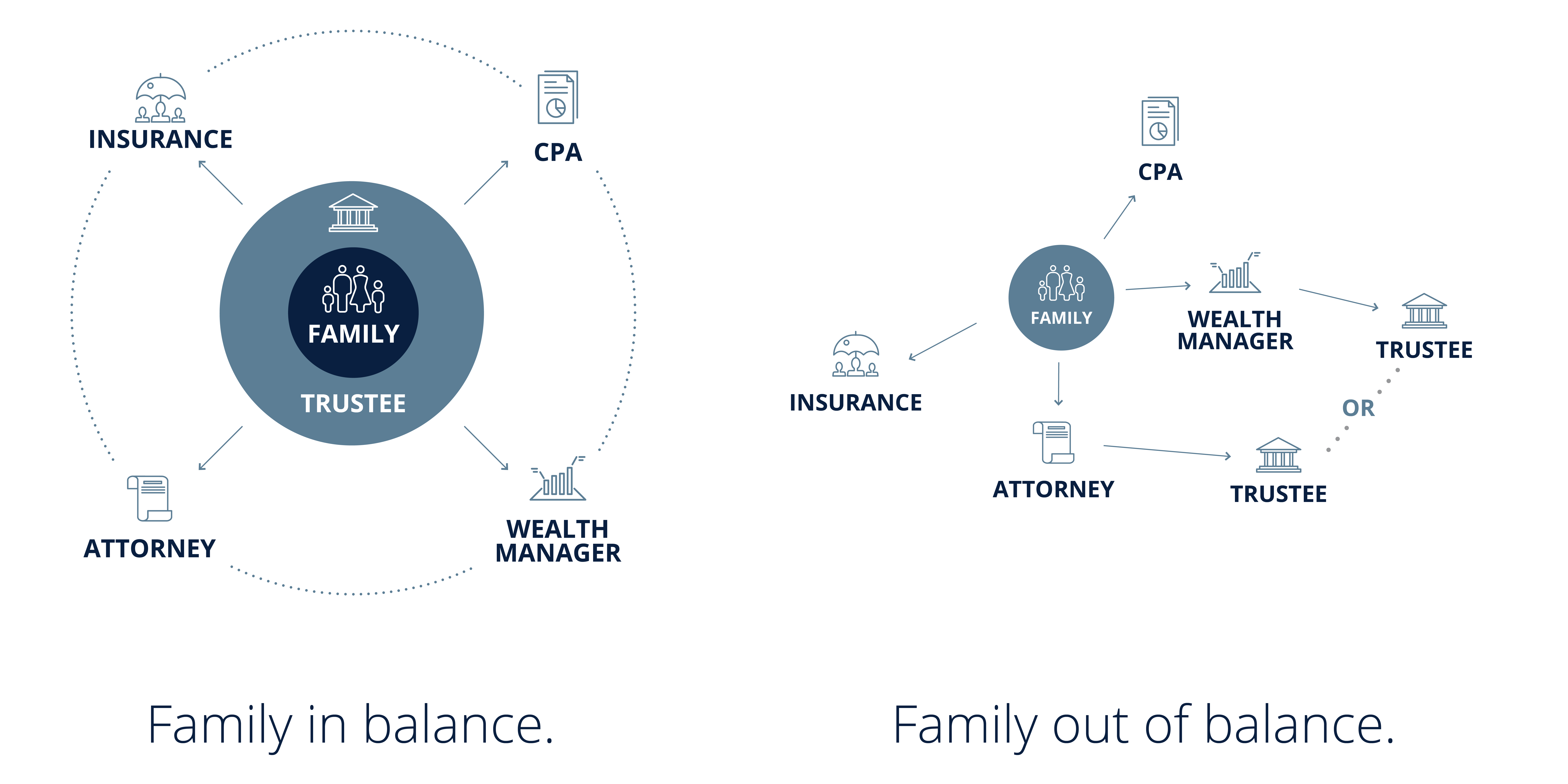 All your trusted advisors positioned for family success.
When professional advisors are tasked with services outside of their specialty, it takes their focus away from their strengths and reduces the quality of the task. Having your trusted advisors concentrating on their specialty creates greater overall success for your estate. It allows for each advisor to excel in the details while collectively pushing toward your long-term aspirations.
How we work with your advisors.
Learn more about how our approach of working with your advisors will preserve your legacy for generations to come.